Fabric Sofa & Metal Legs Care
General Care
Do not sit on sofa arms and/ or back frame.
Always move the sofa by lifting it at the base, do not drag.
Avoid prolonged exposure to direct sunlight and keep sofa away from any heating source to prevent fading or discoloration.
Using a brush attachment, vacuum the sofa
regularly to remove any dust particles.
Blot spills immediavtely and gently with a clean white cloth. Do not rub.
Professional cleaning is advised for tough stains.
Avoid sitting on the sofa when wearing clothing
that may cause color transfer.
For removable cushions, flip, rotate and fluff the seat and bock cushions regularly to prolong their lifespan and keep them plump.
For non-removable cushions, to straighten folds and creases that form on cushions after prolonged use, smooth the surface with your hands and tuck any excess upholstery into the sides of the cushions.
Fabric Care
Pilling may occur because of wear and tear and can be easily removed with a fabric comb or fuzz remover.
Velvet Care
Brush the velvet pile regularly to reverse the effects of wear and tear that might temporarily crush the pile.
Avoid placing heavy objects on the sofa for long periods of time.
To straighten light creases, set your steamer at a low heat setting and steam in the direction of the pile.
Metal Leg Care
Clean away dust or dirt with a soft, clean cloth.
Features
Bedframe
Warranty: 5 years
Material: Fabric
Frame: Wood
Cover Type: Fixed
Mattress
Warranty: 10 years
Material: Tencel Lyocell Fibers mattress cover, Receptifoam Foam Base, Dense support foam & Dynabounce spring system.
Cover Type: Fixed
Care Instruction
Bedframe
Vacuum weekly to remove dust and wipe using a dry, clean cloth. Avoid using harsh detergents to clean.
Keep dry and wipe away spills quickly to prevent water marks.
Professional cleaning advised for stains.
Avoid exposing strong sunlight, direct sunlight can fade the finishing.
Mattress
Vacuum weekly to remove dust.
Keep dry and wipe away spills quickly to prevent water marks.
Professional cleaning advised for stains.
Warning Notice
Recommended:
Only recommended for indoor use
Product Disclaimer:
All the measurements are made by hand, there may be 1-2cm deviations.
Product may vary slightly from images due to the use of natural wood colour and grain pattern, marble colour and stone pattern, different fabric batch, leather grains and etc.
May due to the photoshoot screen settings and lighting conditions.
Bed Size
| | |
| --- | --- |
| Width | :  120cm |
| Depth | :  210cm |
| Height | :  100cm |
| Leg Height | :  5cm |
Mattress Size
| | |
| --- | --- |
| Width | : 110cm |
| Length | : 190cm |
| Thickness | : 25cm |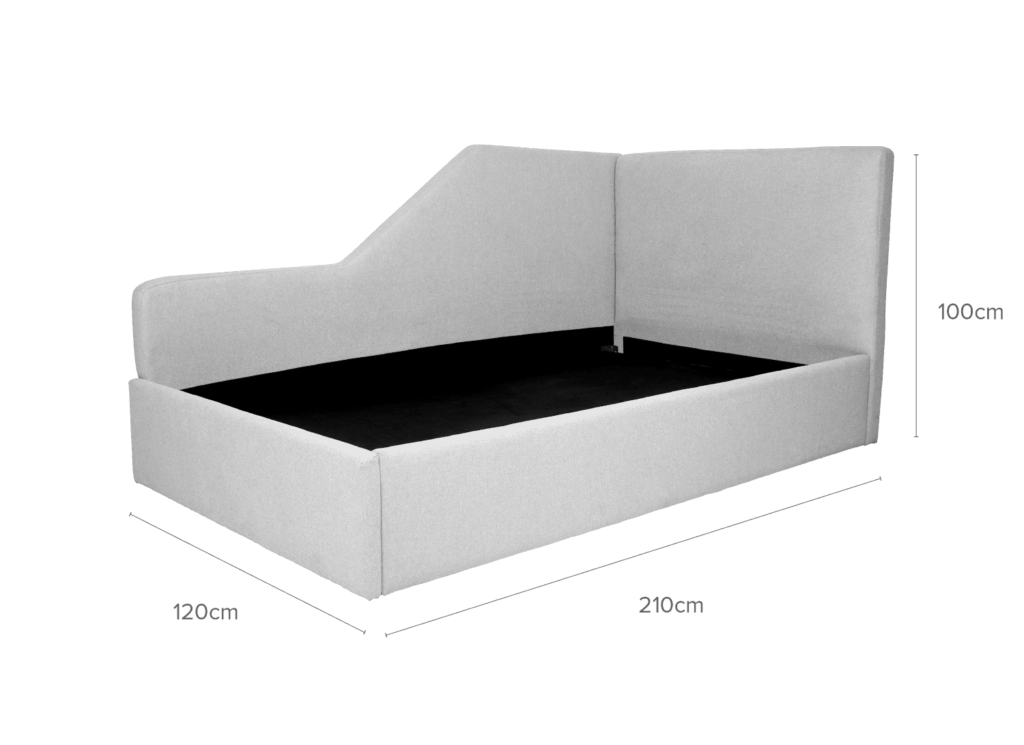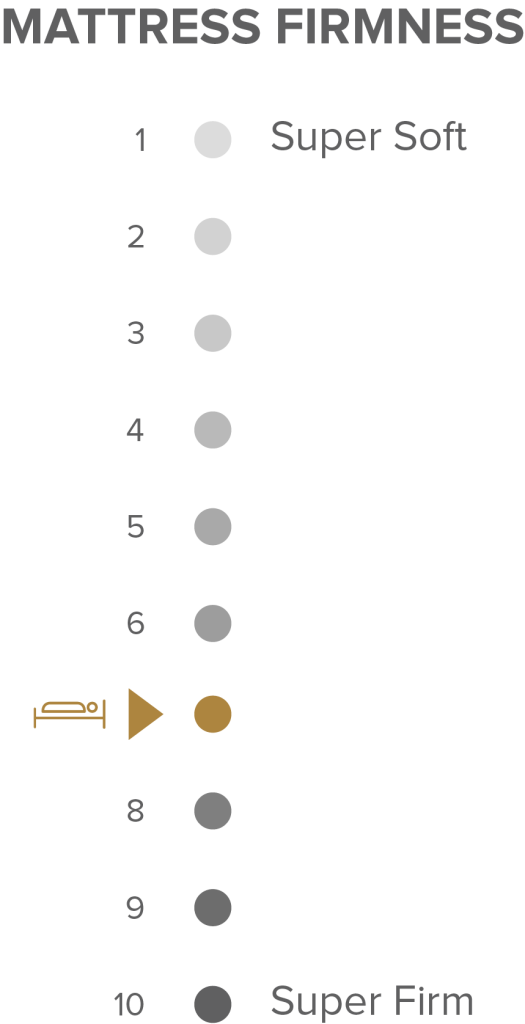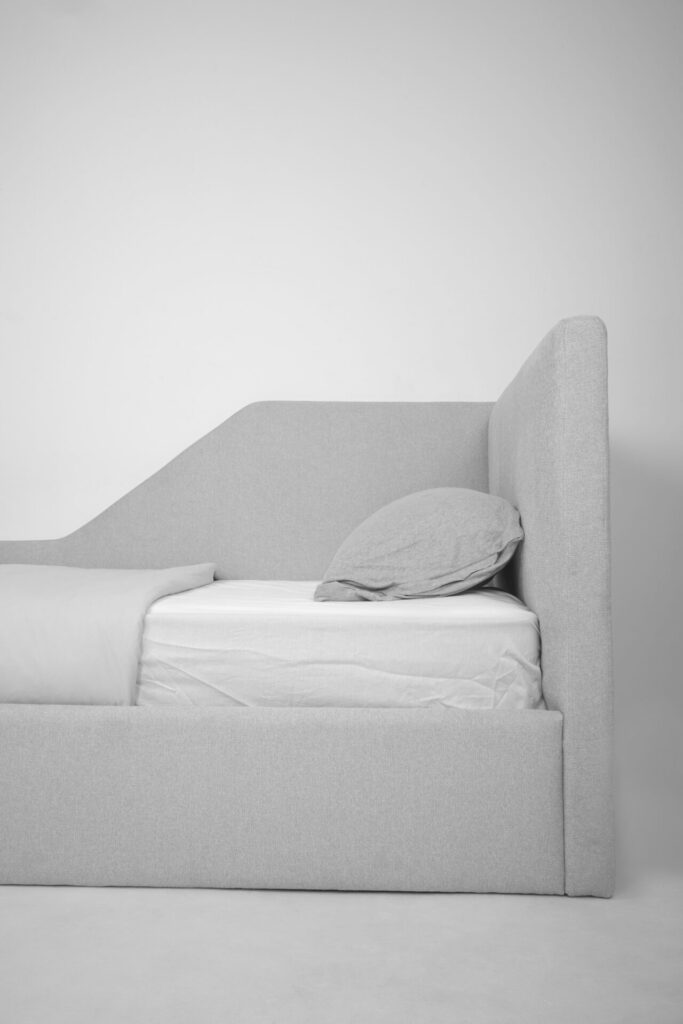 Fit perfectly in the corner
Soft, upholstered dual headboards with distinctive design. Ideal to use in children or guest room also can be use as junior bed. Get creative as it can be design and styled in multiple ways. Casual design with twice the comfort.
Solid and sturdy base
Plenty of space for sleep, reading and comfort. It's paired with throw blankets for extra coziness and have maximum support.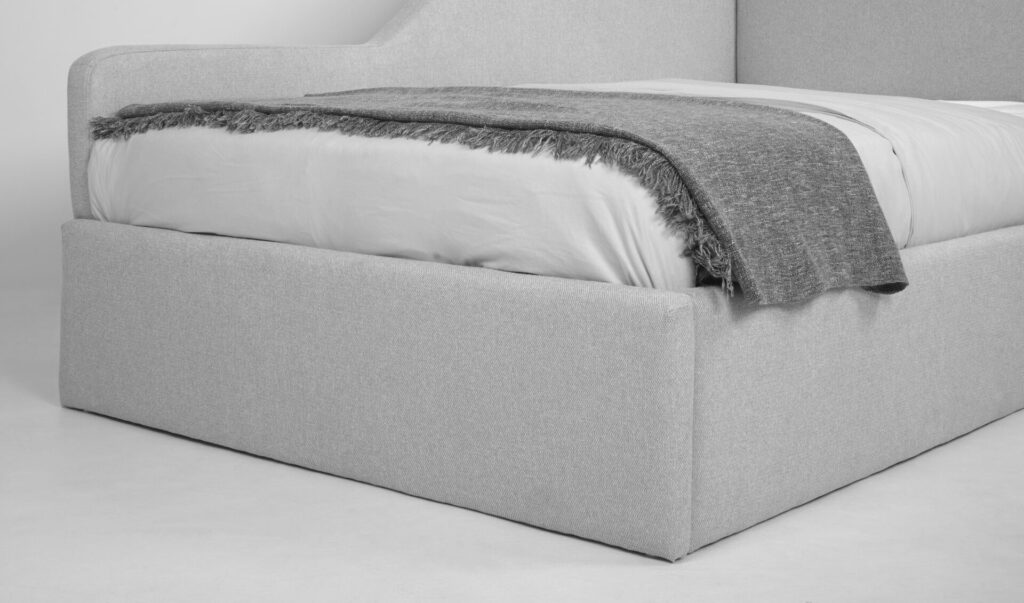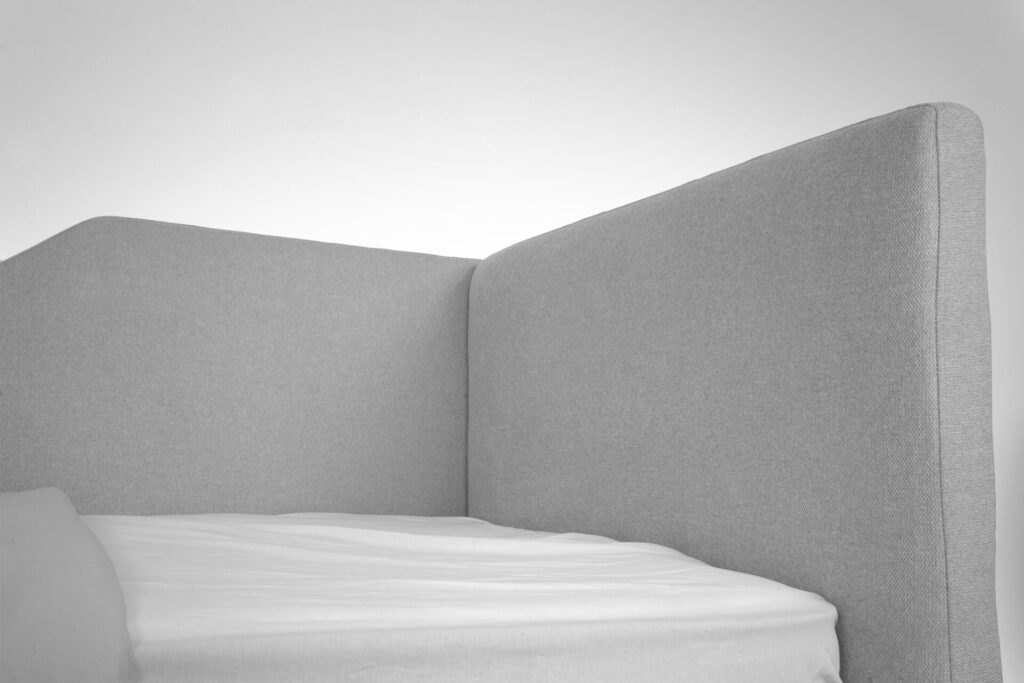 Twice the comfort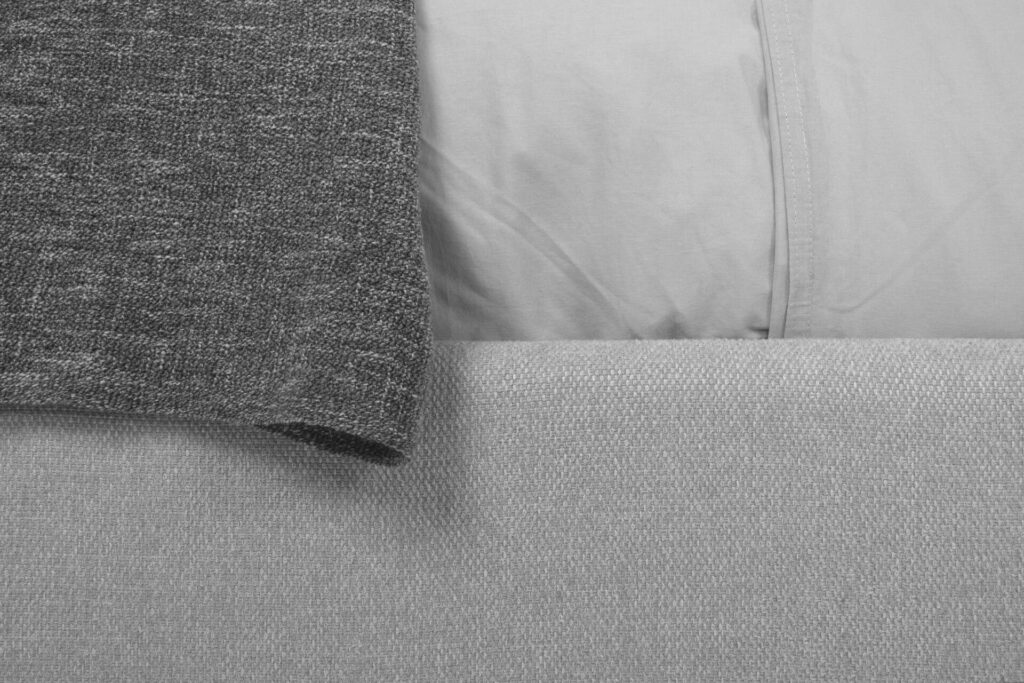 Style creatively in multiples ways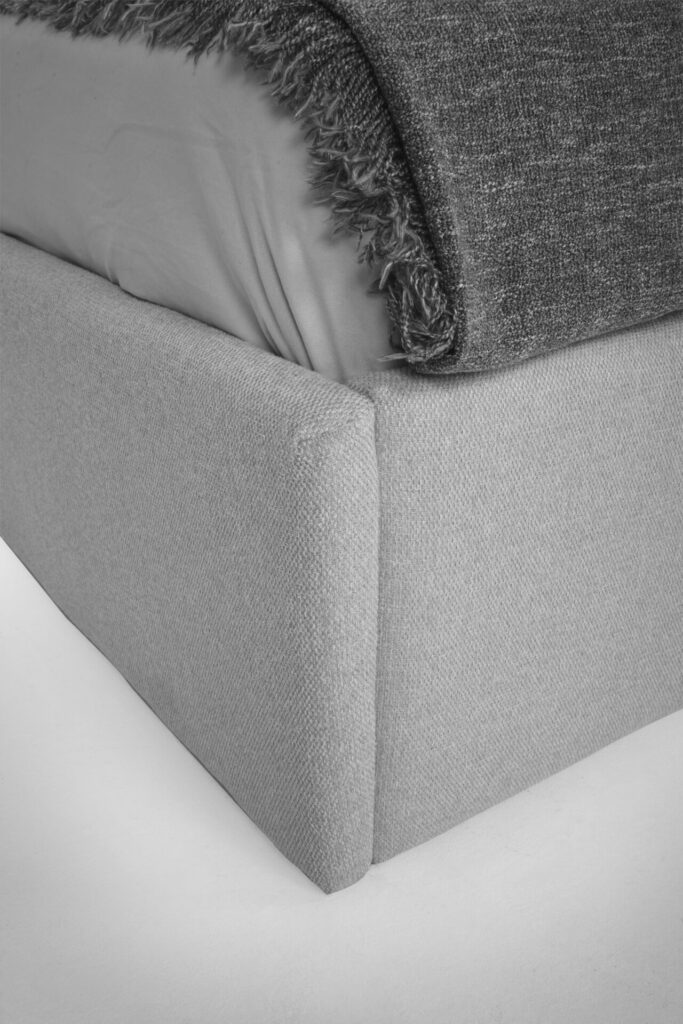 Solid base for maximum support